Apps/softwares
Ultimate Guide On How to Move Whatsapp Data From iPhone To Android
Recently switched from an IOS device to an Android smart device, The first thing you'll be looking for is how to copy your previous essential Whatsapp data on your new phone. It's a little bit frustrating but not an overwhelming task if followed by our ultimate guide what is the best way to do the Whatsapp transfer between multiple platforms.
The first question is that Is there any need to transfer WhatsApp messages from the iPhone to android. It's up to you whether you want to move out critical messages from your business Whatsapp account to the Android device. But the main complication is that transfer WhatsApp from iPhone to andriod doesn't support google backup on IOS, Both are made on totally different OS and hardware , it is the time when Dr.Fone -Whatsapp Transfer App comes in handy. Let's see how to use this incredible app for WhatsApp data transfer.
Can You Transfer Data using IOS cloud backup services?
The iCloud Whatsapp backup is a premium feature and that's of no use for transferring WhatsApp Data from iPhone to Android. I hope they'll combine the unique functionality on the iOS app too. So, What's about google Drive.
WhatsApp doesn't have any salient feature on Iphone for creating the backup on Google Drive as when on the Android device where you create a backup of the whole.WhatsApp data can be stored on GDrive for later usage and then it can be restored to another android drive.
In this guide, we'll show you how to easily transfer WhatsApp to a new file using Dr.Fone-WhatsApp transfer.
But her is one question, that will exactly strike in your head is why choose Dr.Fone, the main reason to use Dr.Fone is because of the trusted ratio and the trademark" Wondershare" If you'll follow our simplified steps to easily make the transfer to another device.
Transfer WhatsApp Messages from iPhone to android with Dr.fone-Whatsapp Transfer
If you don't want your data to get lost while transferring to a new phone, and want a safe&secure method, then the suggested approach is Dr.fone -Whatsapp transfer.
This is an ultimate tool used to synchronize important data from WhatsApp in the iPhone and securely transfer it to your android smart device.
It is trusted by more than a million users and provides efficient service. There is a neglectable amount of getting an error when using a WonderShare.
Just a single tap and all your WhatsApp messages will be transferred from various platforms.
You can also store a backup of business WhatsApp messages by storing it to your local device.
Also supports preview of your restored data on your system to only move essential one and ignore the rest.
Compatible to almost all versions of iPhone from iPhone 6 to iphone12 and android devices with the latest android versions.
The early access to Dr.Fone WhatsApp transfer is fully free and featured. Download the software and install it on your PC. The installation of this amazing software doesn't contain any complicated options and is as easy as ABC.
Step 1. Choose the "Whatsapp Transfer" Option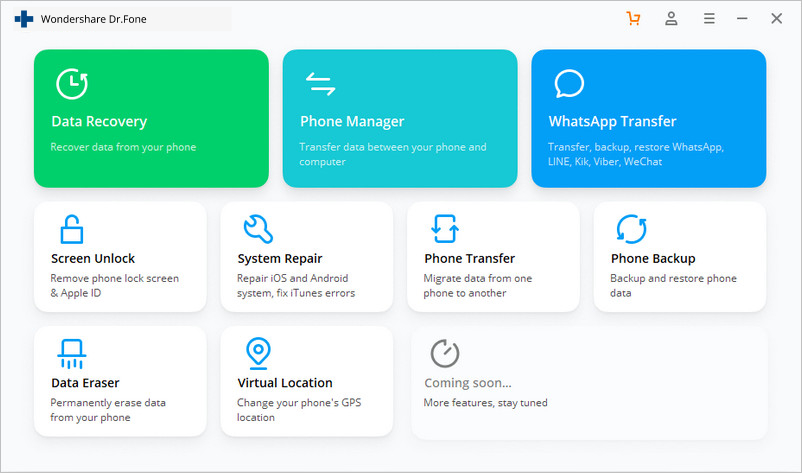 After successfully downloading and installing the app on your system, now, it's time to transfer WhatsApp messages.
Tap on the backup and restore option after connecting your device to the computer. Wait for a view second and set both devices as trusted if it prompts. Your phone will be shown on the screen.
Step 2. Choose the allow trusted option
When you initially connect your device to the PC, to establish a secure connection, it prompts you to tap on the option whether it is trusted or not. Select allow both on PC and the smartphone.
Step 3. Keep the devices attached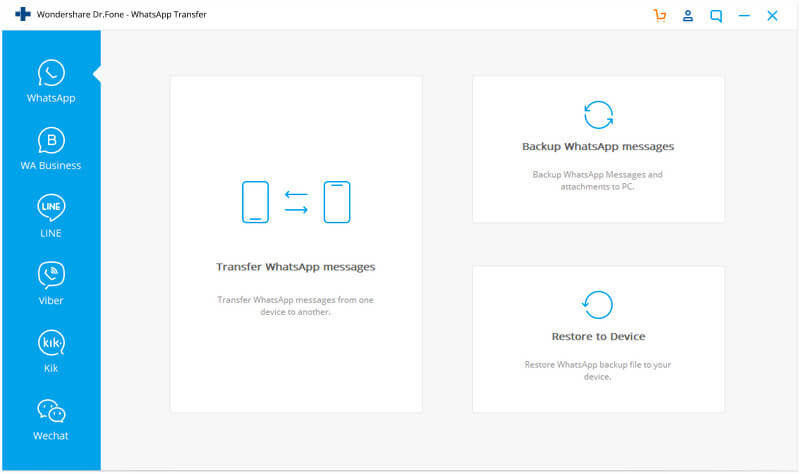 Both devices, android, and iphone should be placed side to side with each other. The iphone should be set as the source device while the destination device is the android one. If it is not set, you have to set it manually to start with transferring data, but dis-attach the devices while it is transferring the data. It will be displayed on the screen.
Step 4. Start to transfer WhatsApp from iPhone to android
Just tap on the "transfer" to move your WhatsApp business data to the android. It might take several minutes to be transferred depending on the amount of data, you're considering.
Note: If the android device has pre-installed on the android device, the already data will get removed as the new data will be overwritten over it, so make sure that it is your first try or backup and essential data.
Open the WhatsApp app on your device and select restore, it'll restore the copied data and your data will be shown in the android version of WhatsApp.
Congrats! You have successfully transferred the WhatsApp from an android device without even jailbreaking the IOS device. Using Dr.fone to transfer WhatsApp data is a 100% safe method and recommended by professionals, Not only you can move the data but also can backup other social media apps to avoid any data loss.
Is Dr.Fone-Whatsapp transfer safe to use?
The dr.The fone-Whatsapp transfer is a reliable choice if you want to efficiently move data from your IOS device. The main feature of using this tool is that it is easy to use and lightweight.
Transferring essential data from the iphone like WhatsApp messages without jailbreak is one of the most complicated tasks for iphone users but we did the hard job for you and present you with the ideal approach to transfer your old WhatsApp data.
It provides, data backup features as well as the feature to locally store the data for later use in case of data loss. Data loss can happen due to various reasons like a failure of the operating system or hardware damage. While the data is more valuable than the hardware so make sure to weekly backup your important WhatsApp data with Dr.Fone-Whatsapp Transfer.
Using a reliable source is essential if you want to manage your data, as the market is filled with numerous fake software, so just don't download a fake app that can destroy your data.